Single Part Polyurethane Waterproof Coating
Product Detail
Product Tags
Sinomaco Polyurethane Waterproof Coating (PU coating) is a reactive moisture-curing one-component polymer based waterproof coating. It used isocyanate and polyether as the main raw material, mixed with plasticizer, solid agent and other additives and produced through the reaction of high temperature dehydration and polymerization by using advanced production technology. It is widely used for floor waterproofing, roof waterproofing and wall waterproofing works.
Product Feature
1. Easy to use. Single component polyurethane coating is ready for use on site which makes the construction simple and fast.
2. Beautiful appearance because the color is adjustable on customers demand.
3. Excellent performance in anti-aging, acid and alkali resistance, fatigue resistance, high and low temperature resistance, anti-corrosion, mildew resistance, good water resistance, high tensile strength and elongation, there is no seam after the film is formed.
4. Good elasticity, strong adhesion to the base layer.
Application Scope
1. Widely used in basement, roofing, kitchens, swimming pools, fountains, landscape pools, subways, tunnels and other projects for civil engineering and industrial construction.
2. Especially good for waterproofing of irregular areas of the projects and vertical or horizontal areas of pipelines, as well as sealing and reinforcing treatment of the openings and joints.
Working Advice
1. Once opened, it must be used up, and in case of the unused material, they must be completely sealed in time.
2.The construction temperature should be above 5°C, and keep working areas ventilated and avoid fire and rain.
3. Steps and stacking debris are not allowed before the waterproofing layer is dry and completely formed to avoid damage to the waterproof layer.
Transportation & storage
1. The product should be sealed and stored in a dry, ventilated and cool warehouse.
2. Close to the source of fire is strictly prohibited, and the storage period is one year, is the time passed one year products must be re-checked before using.
3. Protect against sun and rain during transportation, prevent collision, keep packing intact, and prohibit access to fire source.
Performance Test Report
Performance Test Report

S/N

Test Item

ModelⅠ

Model Ⅱ

Model III

1

Solid content

≥ 85%

2

Tensile strength

≥ 2Mpa

≥ 6Mpa

≥ 12Mpa

3

Elongation at break

≥500%

≥ 450%

≥ 250%

4

Low temperature bending

-35℃, No crack

5

Impermeable

0.3Mpa 120min, Impermeable

6

Surface dry time

≤ 12hrs

7

Dry time

≤ 24hrs

8

Bonding strength

≥1 Mpa

9

Note: test standard GB/T19250-2013
---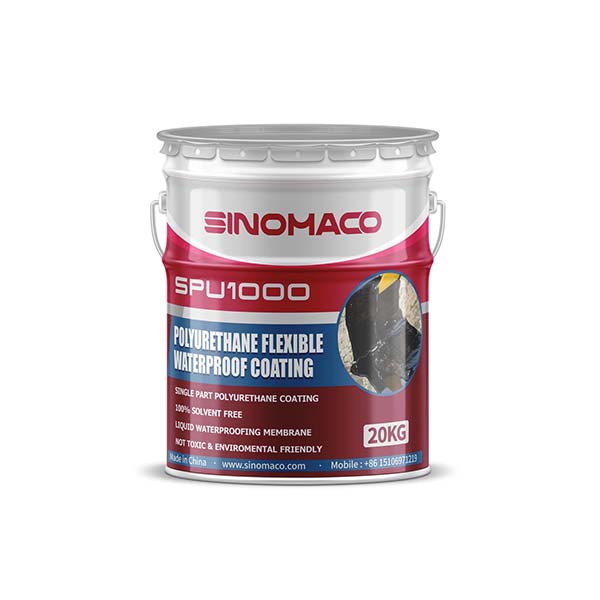 ---
---