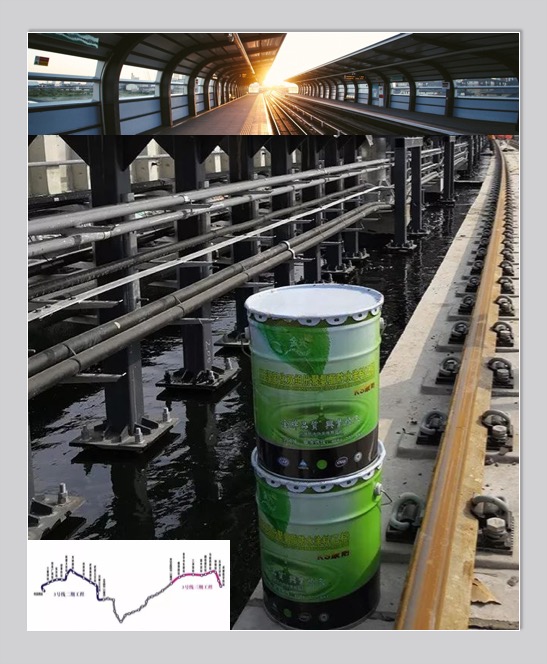 Engineering Project Waterproofing
Main products applied: SINOMACO Polyurethane Waterproof Coating 
The Metro Line 3 is a milestone project of Chengdu city which can release the traffic pressure of the main road and reduce the emission of the exhaust by car to make the city clean and green. We are happy to join in this project by providing our waterproofing materials to bring more convenience and green to the city. The main product from SINOMACO is the moisture-curing two component polyurethane waterproofing coating. We insist the concept of green and environmental-friendly development of the company by providing more green and high quality to all our partners.
Date: June 2015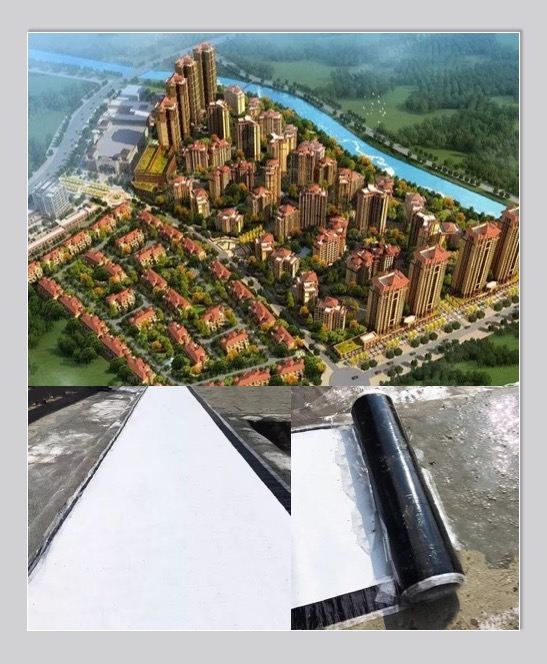 Real Estate Waterproofing
Main products applied: SINOMACO Self-adhesive Modified Waterproofing Bitumen Membrane 
The project of this villa is located in Wenjiang city, a place famous for its natural landscape, which is close to the famous amusement park Floraland. As a high standard villa project, the owner have a very strict and high demand for the waterproofing supplier. After the bid opening, SINOMACO was awarded to be the sole supplier for waterproofing materials which is a great honor for us. The main application area is the basement and planting ground and the main products used are the polymer self-adhesive modified rubber bitumen waterproofing membrane and the model with root resistance polymer self-adhesive modified rubber bitumen waterproofing membrane. Application method are wet-applied and pre-applied.
Date: August 2012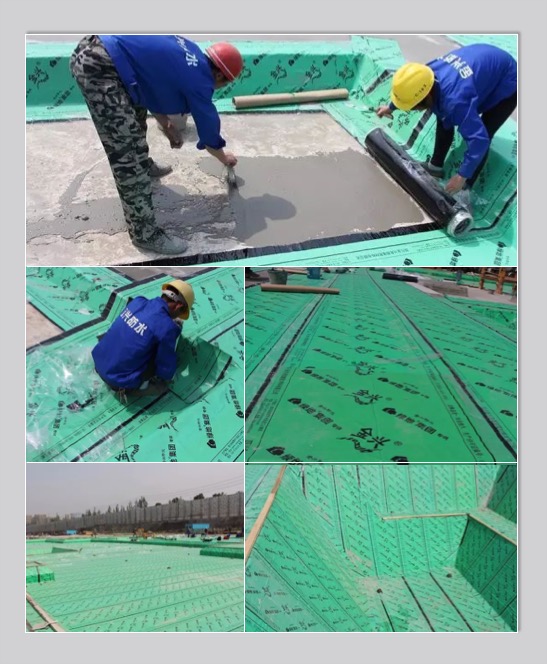 Main products applied: SINOMACO Strong Cross Laminated film and Self-adhesive Modified Bitumen Waterproofing Membrane
The cross felt based reactive and self-adhesive modified rubber bitumen membrane had been used for the waterproofing system of the basement construction by Greenland, the top real estate companies in China. The waterproofing place was the basement with an area of 260,000㎡ and was processed with the wet-applied method. The basic application demand is that the plane should be flat, solid, smooth, dust free and oil free and the special area like the junctions, turning points, the angles and the tube roots should be specially applied. Best application temperatures are among 10℃ to 30℃.
Date: October 2014
Since the foundation of the company Sinomaco waterproofing  had been devoting ourselves to the improvement of the quality of the worldwide waterproofing materials. The R&D center had been setting up with advanced lab device and professional team, what's more, Sinomaco also cooperate with top universities and institute in China and worldwide regarding to the study of waterproofing materials. The passed decades, we insisted on the optimization of waterproofing production, study and research and a series of patent about the waterproofing membranes and the waterproof coating had been acquired.
Quality is the life to the long live of a company and quality is the core value to custmers. So Sinomaco had built a very strict working process to control the quality of our waterproofing products from design, production, inspection to storage long before. The company invest a lot in the quality inspection equipment and process control to ensure the high standard quality. This made Sinomaco to be a prize winner in system management and process control which was awarded by ISO. The commitment to the quality is the starting point of Sinomaco waterproofing materials but also the basic demand for our customers.
Honest and intergrity is the basic demand for the members of society which Sinomaco always bear in mind. It is one of the most important characters enable the company to built the sustainable development. With the vision of being a century old  waterproofing brand, Sinomaco fully understand the importance of being an honest corporation. History had witnessed our development and the future will bring us more opportunity. Together we hope to built a glory and tight relationship with more and more friends from waterproofing industry and the worldwide enterprises.
Anti seepage, waterproofing and damp proof of infrastructure construction like road, bridge, culvert, tunnels, and many civil engineering real estate roofing, foundation, toilet, shower room and etc.