Silicone Rooftop Waterproofing system
Whether your roof is large or small, flat or sloped, Sinomaco Elastomer S20 Silicone Roof Coating Systems provide a proven, guaranteed solution for renewing your weathered roof. They can be applied to virtually any existing roofing surface to create a seamless membrane that protects against permanent ponding water, ultraviolet light and severe weather.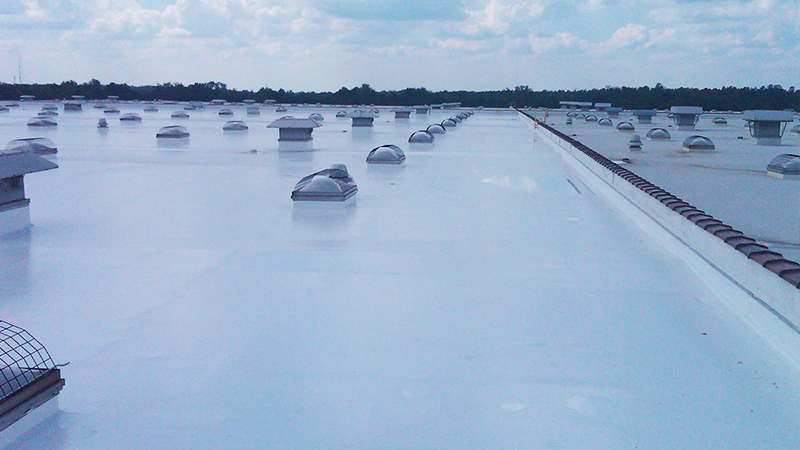 The Key Advantages of Using a Silicone Roofing System:
Silicone is permanent and will not degrade, chalk or crack under harsh UV rays.
Silicone forms a seamless membrane that withstands permanent ponding water without softening.
Silicone creates a smooth surface that offers excellent resistance to mold, mildew and staining.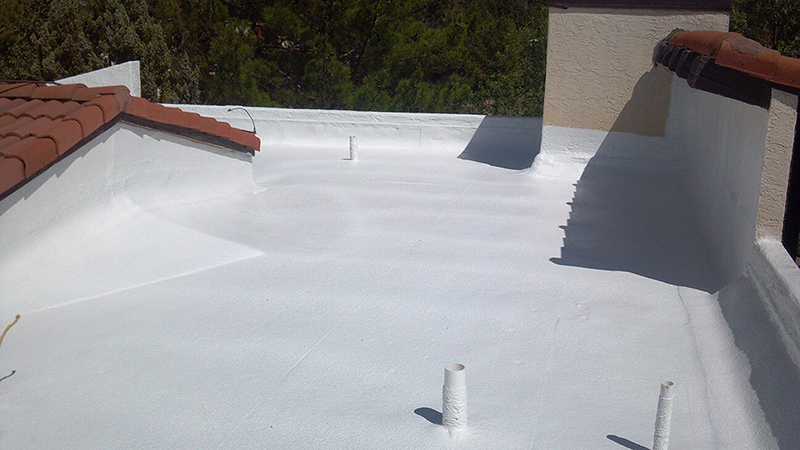 Avoid Time-Consuming And Costly Tear-Offs.
By re-covering, you save on labor costs and avoid landfill expenses, plus your existing roof can be re-covered without any interruption to normal business operations.
Extend The Life Of Your Roof.
By renewing your roof, you'll never need to replace the roof again.
Reduce Energy Costs. 
The highly-reflective, glossy finish of Sinomaco Elastomer S20 Silicone Roof Coatings can help reduce energy costs by reflecting the direct sunlight.
Ideal For Use On Flat And Low-Sloped Roofs.
Apply over pre-existing elastomeric roof coatings, metal roofs, built-up roofing, mineral cap sheet, and weathered single ply membranes (EPDM and TPO or CPA). Re-coat existing sprayed-in-place polyurethane foam, concrete, wood, and many other coatings.
Labor And Material Warranties Available On Sinomaco Elastomer S20 Solvent-Free 100% Silicone Coatings. Decades of proven performance and protection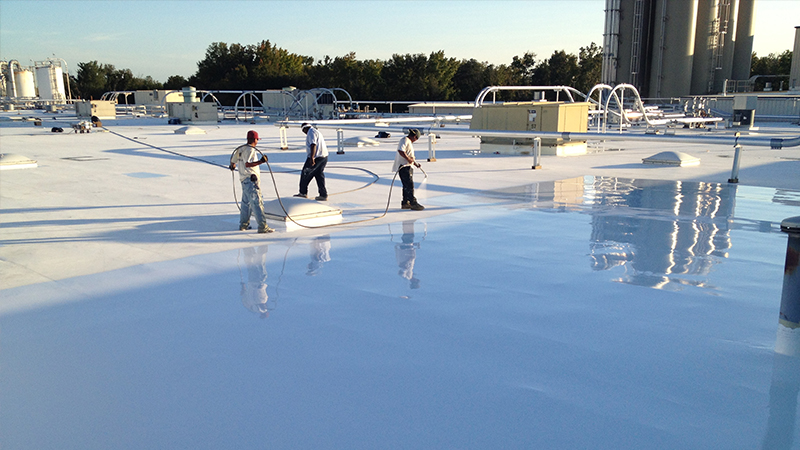 ---
Post time: Sep-17-2020