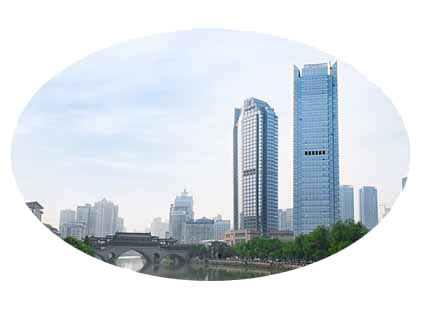 Chengdu Sinomaco Materials Technology Co., Ltd is a susidary of China National Materials Group which is a comprehensive enterprise specializing in research and development, manufacturing and marketing of a range of construction materials and chemicals including waterproof membranes like bitumen waterproof membrane (APP membrane, SBS membrane, self adhesive bituminous membrane), and high polymer waterproof mrmbranes (PVC membrane, HDPE membrane, etc.) waterproof coating like silicone roof coating, acrylic multi purpose waterproofing coating, polyurethane waterproofing coating, bituminous coating, etc., as well as silicone sealant polyurethane sealant and many other construction materials, sealing and bonding materials. It also awarded with the grade A construction qualification for professional construction and contracting of waterproof works, sealing construction project, anti-corrosion construction and thermal insulation engineering project of China national civil and engineering construction. The materials we had supplied for the project including high-speed rail, metro & subways, highway, expressway road and bridges, tunnels, airports, and civil engineering projects, real estate and etc.
The R&D center and manufacturing base located in Chengdu city, southwest of China and covers an area of more than 120 acres, with 8 large-scale production workshops and 16 domestic advanced automated production lines with advanced production techniques and standard processes. The annual production capacity of various types of bituminous waterproof membrane is more than 50 million square meters, polymer waterproof membrane reaches 25 million square meters, waterproof and insulation coatings reaches more than 500,000 tons. The annual production value of the manufacturing base can reach 5000 Million RMB.Enhance the brand with sound quality, and we had won the trust of a large range of customers. After more than 20 years of precipitation, Sinomaco Materials has now developed into a well-known brand in the materials industry in the China and has been awarded the China Famous Brand.
Sinomaco creates and leads
a green future!
To be a century old Sinomaco brand!
Integrity, Grateful, Supportive, Responsible

Sinomaco believes in the people-oriented principle and keep on the talent promoted company strategy.
There are more than 350 existing staffs in the company with the talented teams in R&D, sales and engineering.


Since the foundation of the company, Sinomaco waterproofing had been emphasizing on waterproofing technology development, quality and the system management for system waterproofing.  A lot of waterproofing patents had been acquired and the Quality Management System of ISO9001, the Environmental Management System ISO14001 and Occupational Health and safety Management System of OHSAS18001 had been passed with the persistent hardworking of our team. We believe we can work more breakthrough out.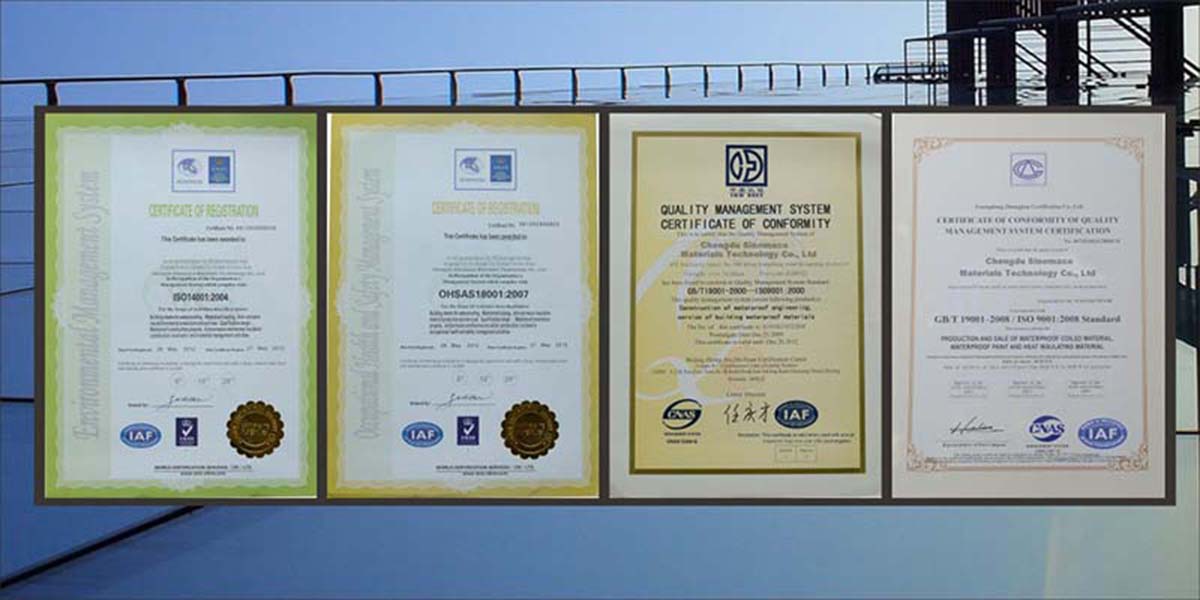 After more than 20 years of precipitation, Sinomaco had been developing into a well-known brand in China and awarded the  honor of China Famous Brand. Sinomaco company had been cooperating with many large-scale group companies of engineering and construction including CSCEC, CRCC, MCC, CGC, CCECC, REC, CGGC, Power China, SINOHYDRO Group, Huashi Group, Chengdu Metro, Chongqing Metro and Kunming Railway, and giant real estate company like China Vanke Group, China Poly Group, Greenland Real Estate, Jiangong Real Estate, Foxccon, meanwhile, the long-term stable strategic cooperation was established.